Churrasco comes from the time of the gauchos (cowboys in southern Brazil) who grilled meat on skewers, above hot coals in the ground. The Churrasco series by Forged makes it possible for everyone to experience this style at home. The skewers and forks are made of high quality steel combined with olive wood. The handle has a round to oval shape and is made of olive wood. This makes it very comfortable to handle. Thanks to the sharp points you can effortlessly thread every piece of meat, vegetables or fruit to your skewer or fork and the V-shape of the skewers ensures that the dish stays in place during grilling and serving. Serving the meat is done using the server. This sturdy pan is made of cast iron and has an olive wood handle. The server ensures that marinades, meat juices or scraps of meat are collected during slicing and serving. The stainless steel serving tongs make it easy for guests to take pieces of cut meat.

Churrasco Magazine
Looking for inspiration?
We are happy to share our most beautiful meat, fish and vegetable recipes with you! Check out our Churrasco Magazine for delicious Churrasco and Flambadou recipes and many more tips for a successful Churrasco evening!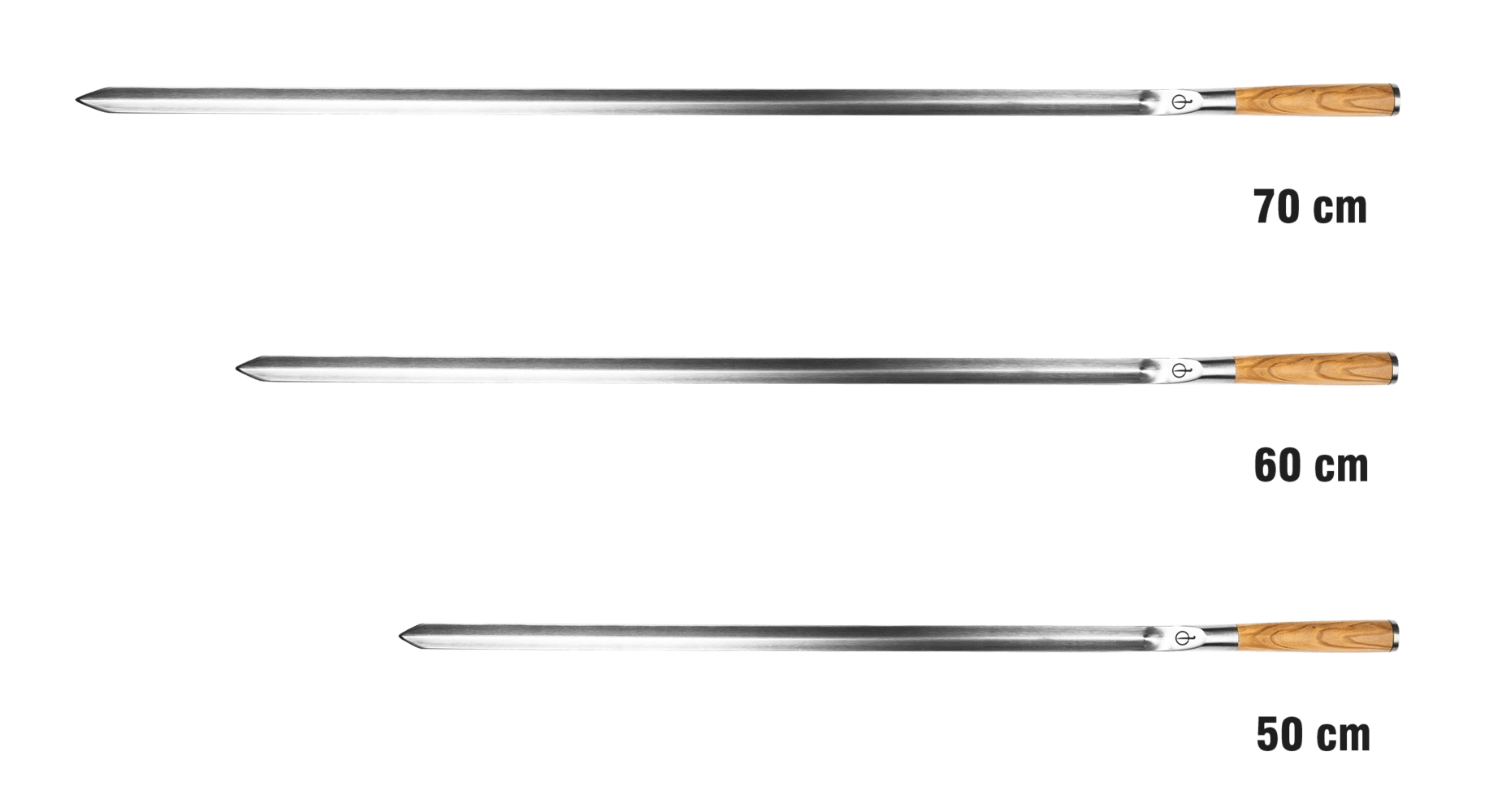 V-shape skewers
Length skewer without handle: 50, 60, 70 cm

Made of SS 430 steel

Handle made of olive wood

Not dishwasher safe

The olive wood handle is not fire resistant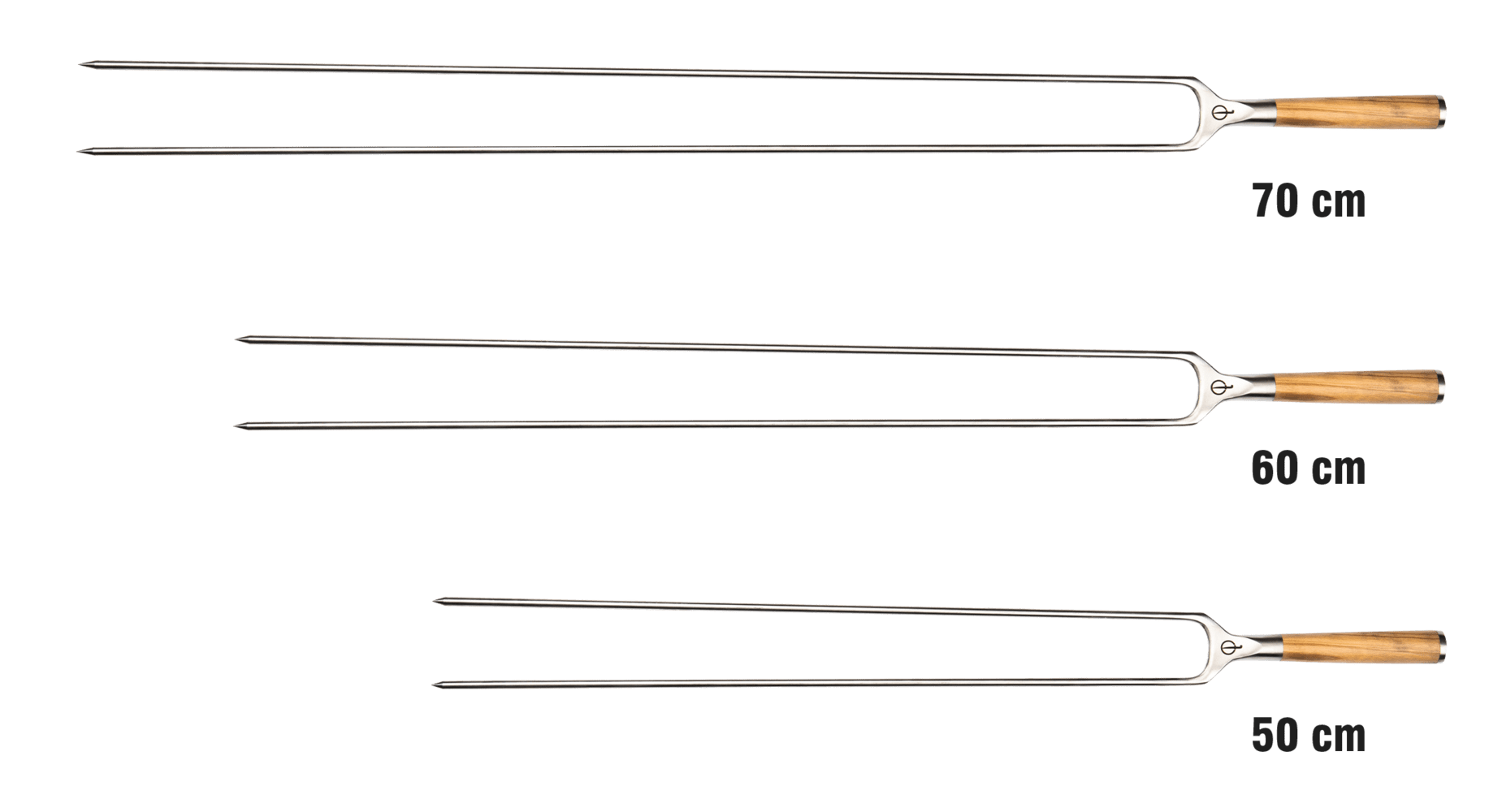 Fork skewers
Length skewer without handle: 50, 60, 70 cm

Made of SS 430 steel

Handle made of olive wood

Not dishwasher safe

The olive wood handle is not fire resistant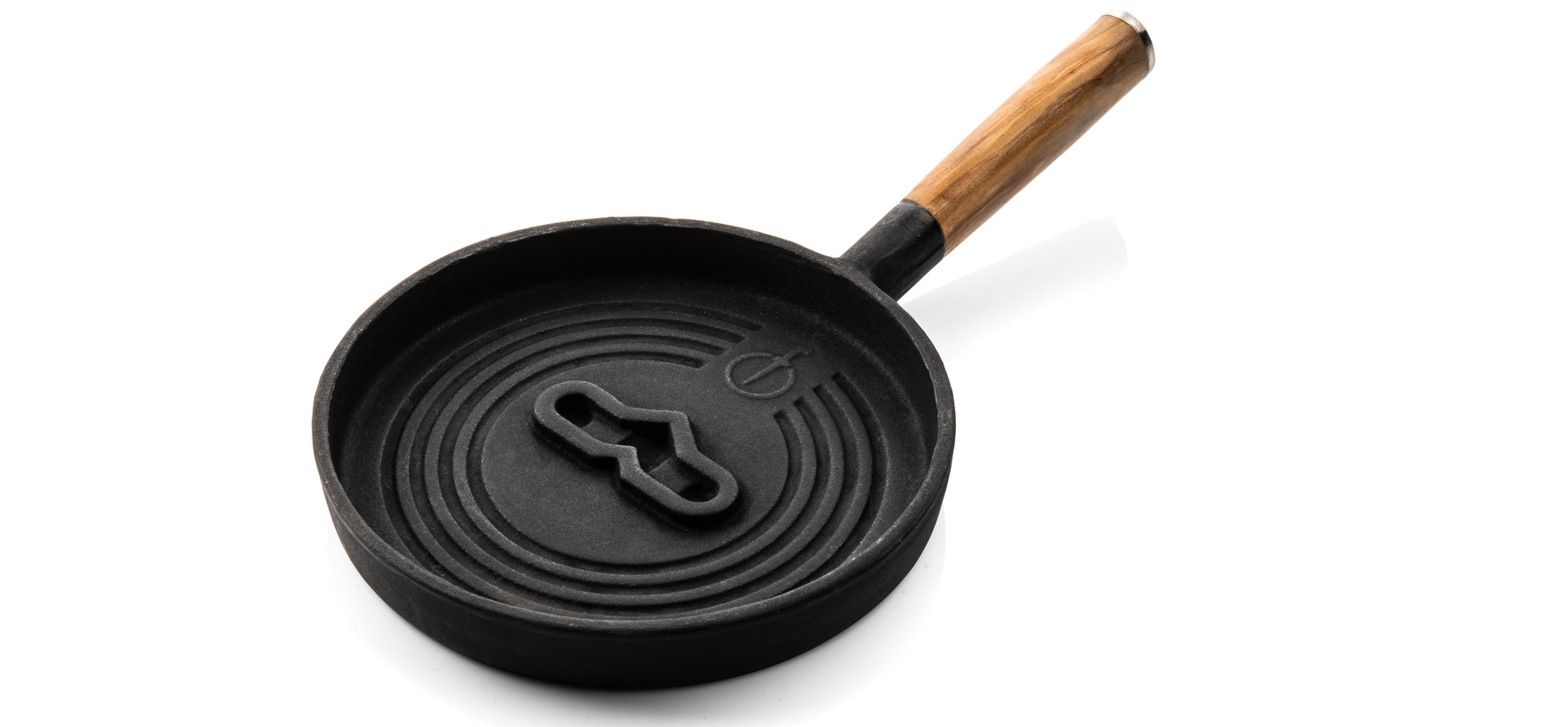 Server
Cast iron serving pan
Handle made of olive wood
Not dishwasher safe
The olive wood handle is not fire resistant

Tongs
Stainless steel
Suitable for the dishwasher